Four GREAT reasons to learn with GO Trade Academy:
| | |
| --- | --- |
| | Content-rich and comprehensive education courses and programs, for NEW and experienced traders, that aim to contribute to your knowledge, skills, and confidence to trade Forex and CFDs. |
| | UNIQUE learning management system that tracks your progress through courses and tests knowledge throughout to help lock in your learning. |
| | ALL of our courses have additional support through access to demo trading platforms, account and platform assistance, and group coaching webinar sessions. |
| | Access to GO Markets excellence in broker services that aims to provide you with a service you expect and deserve. |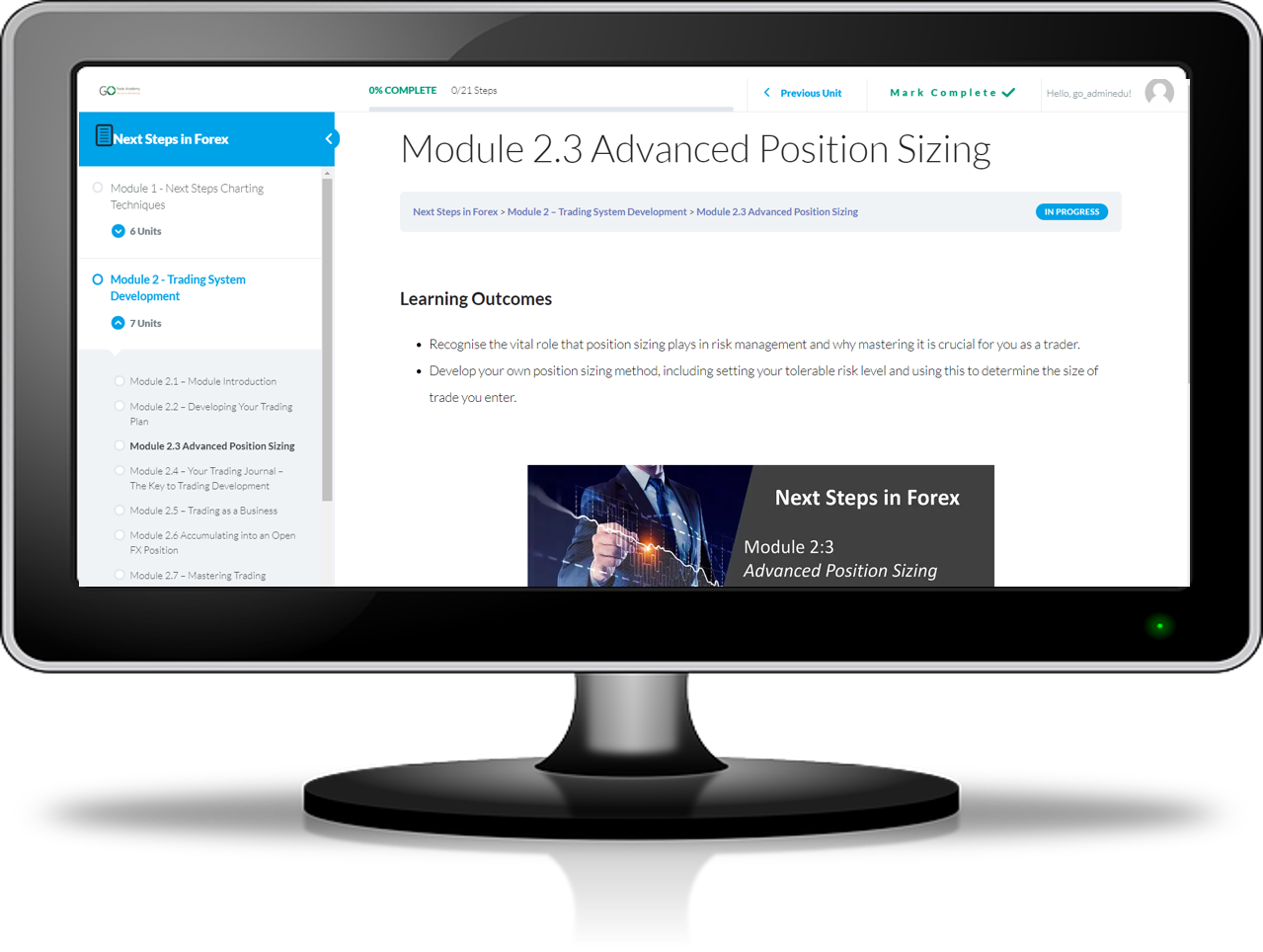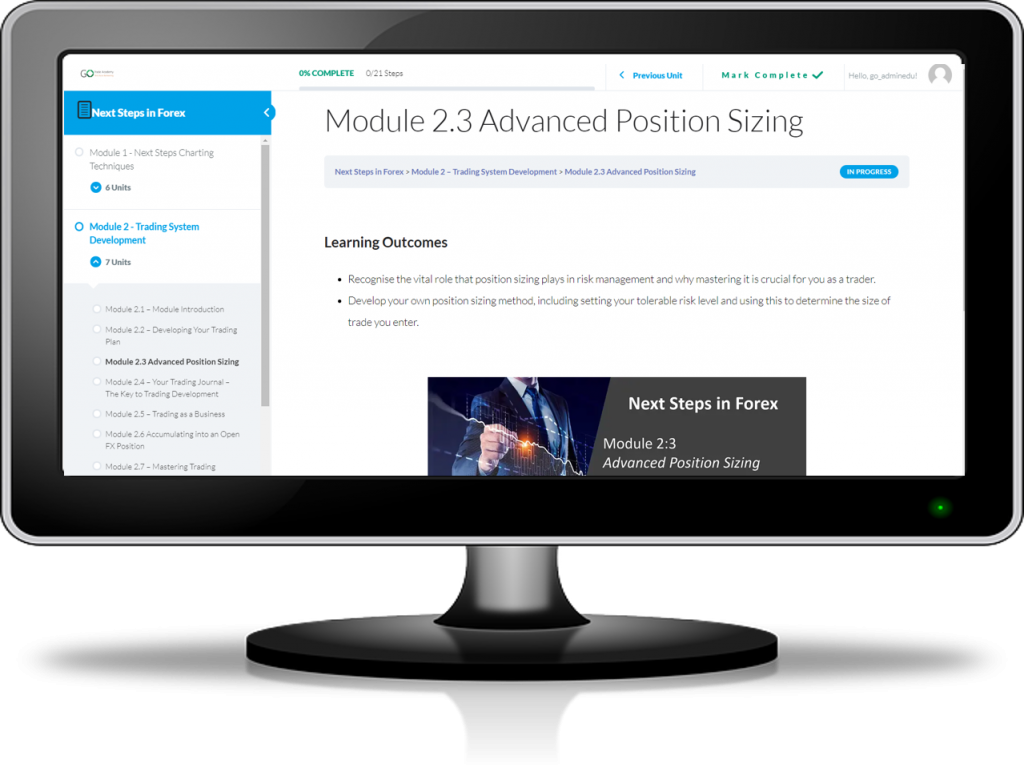 Our Three Signature Education Programs:

Click on an image to find out more. Not sure which course is right for you? Call us!
Other FREE Trading Resources
Trading Emotion Secrets [eBook]
Emotionless trading is a myth!
Appropriately channeled emotions can make the difference between those who obtain long term positive outcomes and those who do not.
Download... Read... Take action! Click here.
Trading Health Check
In your development as a trader, a crucial tactic is to be aware of where you are now in critical areas of trading practice. This "benchmarking" allows meaningful development plans to be made so you focus on learning the right things for you to make a potential difference.
Take our FREE "Trading Health Check" now to guide you in this aim.