Benchmark Your Knowledge And Skills... So You Can Plan Your Focused Development As A Trader
The KEY to growing as a trader is to PLAN your learning.
Development and learning is always more successful in achieving the goals that you want if it is based on assessment of where you are NOW and what you should focus on NEXT.
Take action… complete YOUR health check NOW!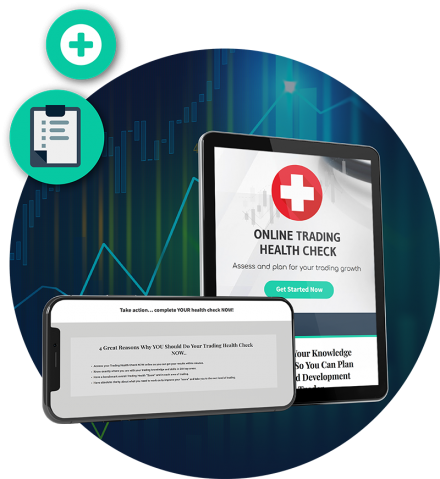 4 Great Reasons Why YOU Should Do Your Trading Health Check NOW
| | |
| --- | --- |
| | Have a benchmark overall Trading Health "Score" and in each area of trading. |
| | Have absolute clarity about what you need to work on to improve your "score" and take you to the next level of trading. |
| | Access your Trading Health Check NOW online so you can get your results within minutes. |
| | Know exactly where you are with your trading knowledge and skills in SIX key areas. |
Complete the form below for immediate access to your trading health check
(As soon as you click "access now" your assessment will start.)